Last Saturday, I had the pleasure of photographing the I Love The Beach 5K on Saint Simons Island, GA with my photog buddy, Kim. We had a BLAST! What began as a crummy day weather-wise, turned into a beautiful afternoon with blue skies. Well over 200 runners showed up for the event and braved the cold wind that blew in off the water. I had an incredible time photographing runners near the turnaround point. What I really loved was motivating the runners as I was taking their pictures. They often rewarded me with a big smile or a thumbs up.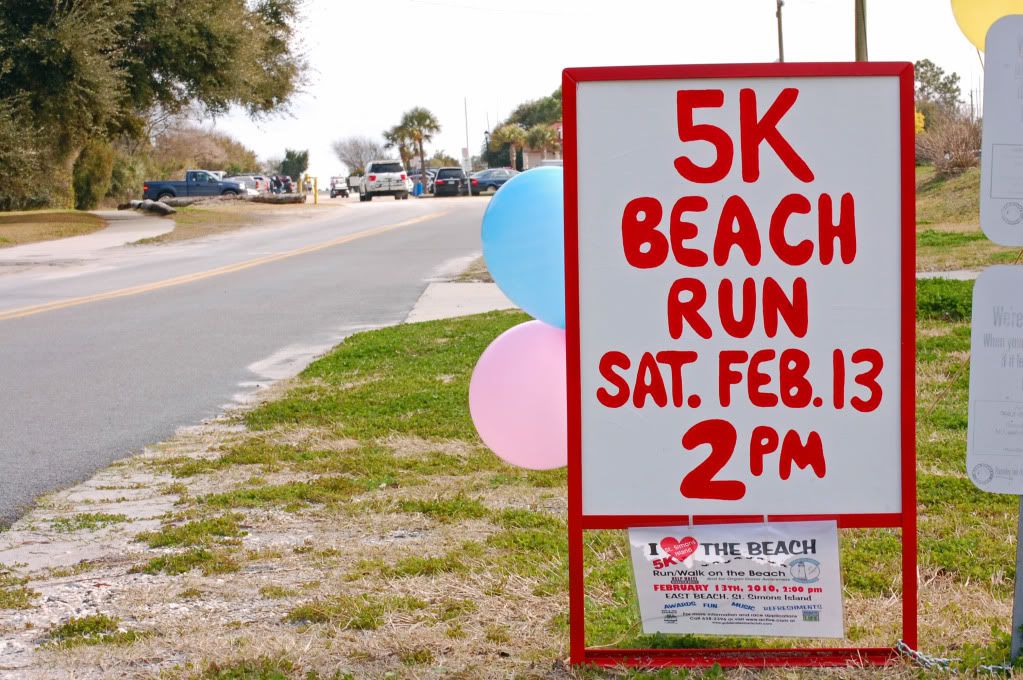 Get your running shoes ready...and winter coat!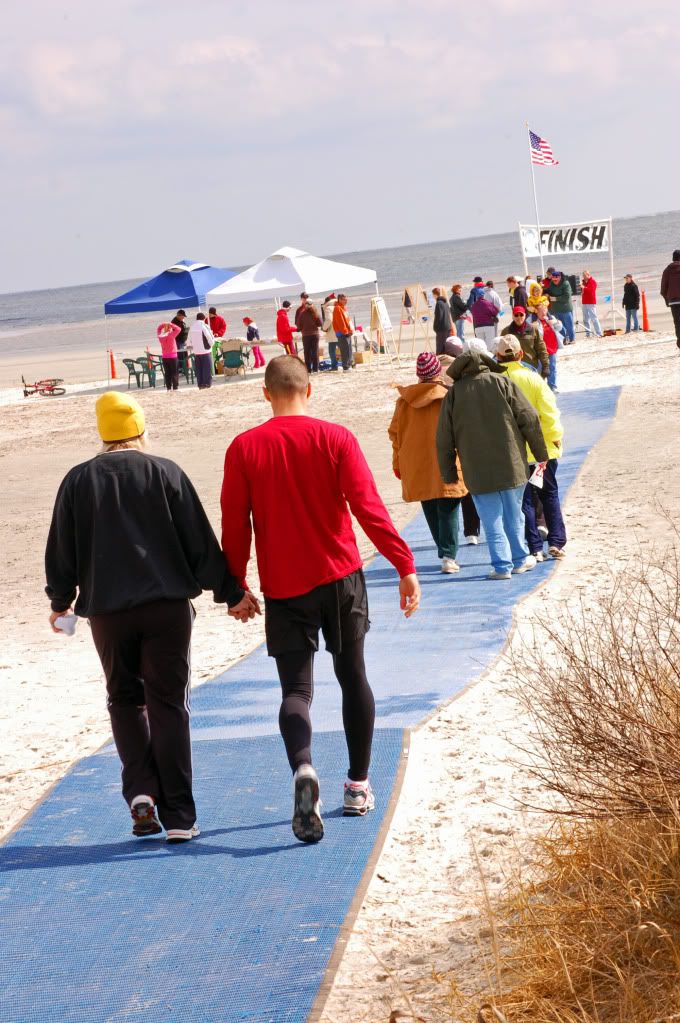 The first runner makes his way past the beach homes to the turnaround!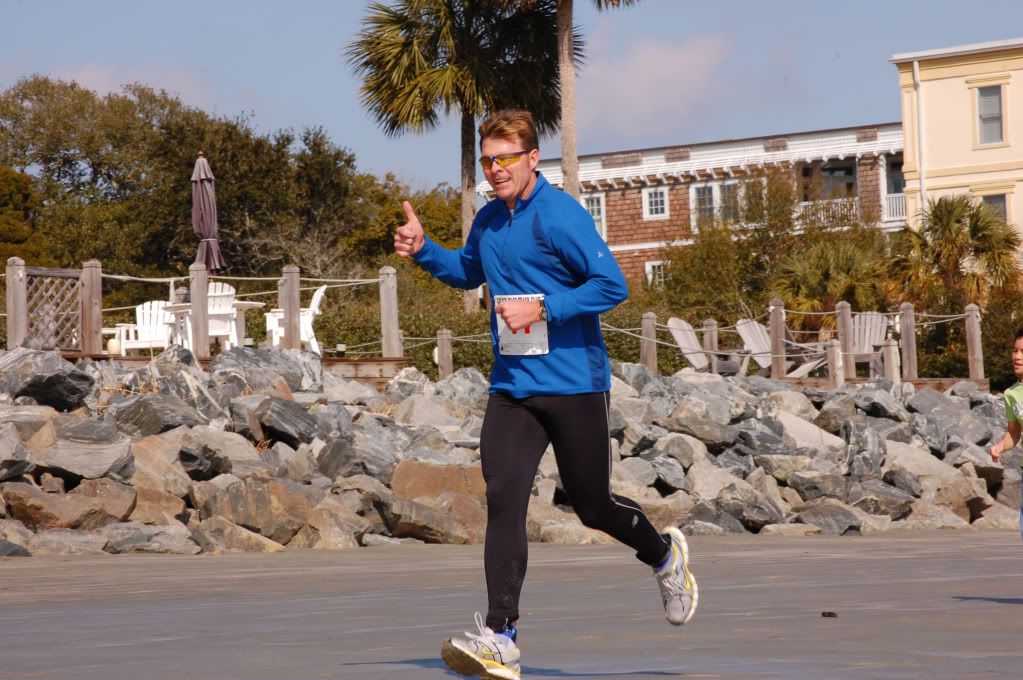 I was greeted with many happy faces despite the cold.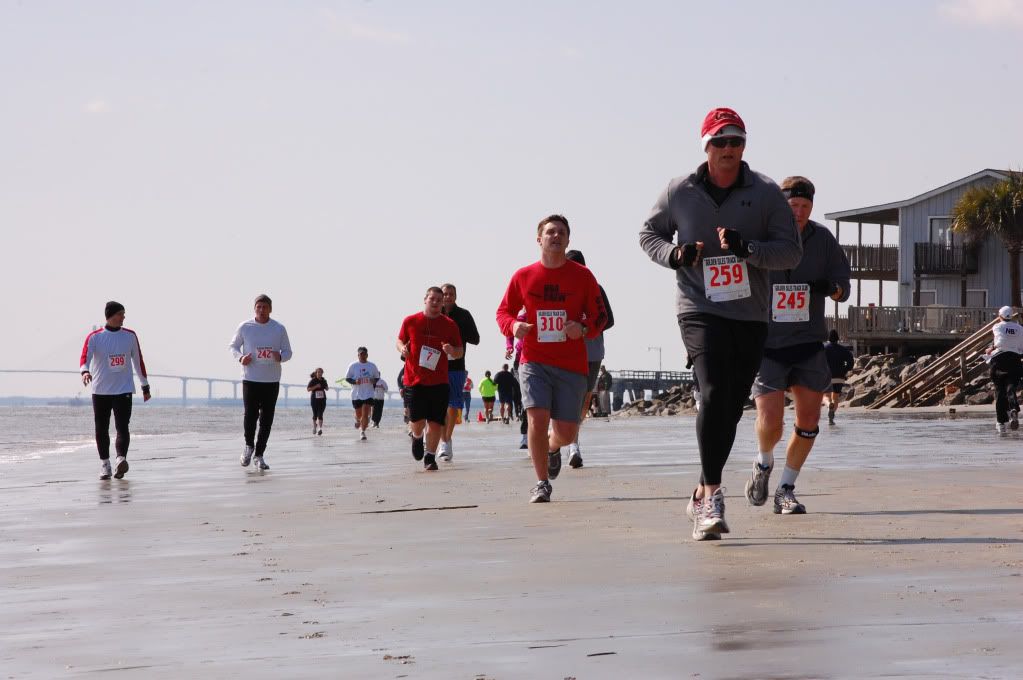 Runners with the Lanier Bridge on the horizon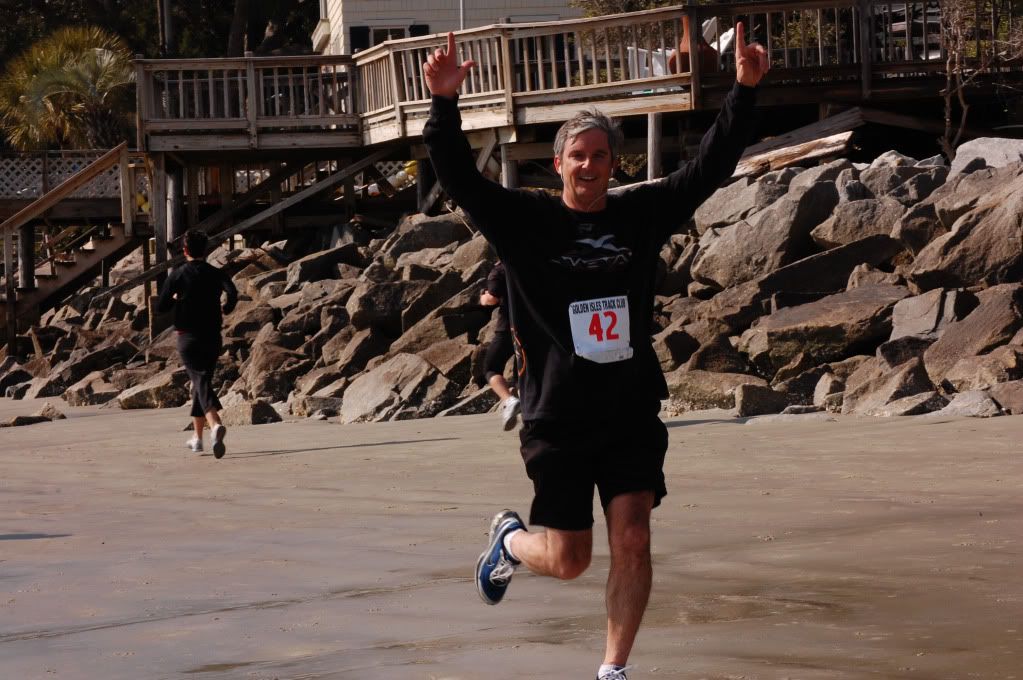 Motivating runners as they passed me was a BLAST!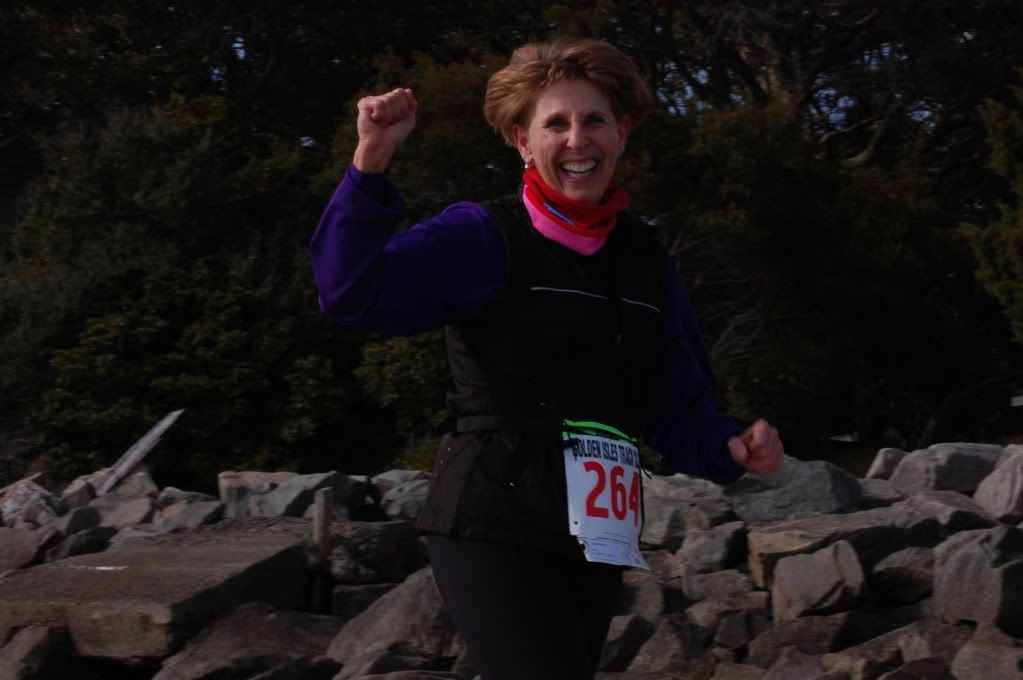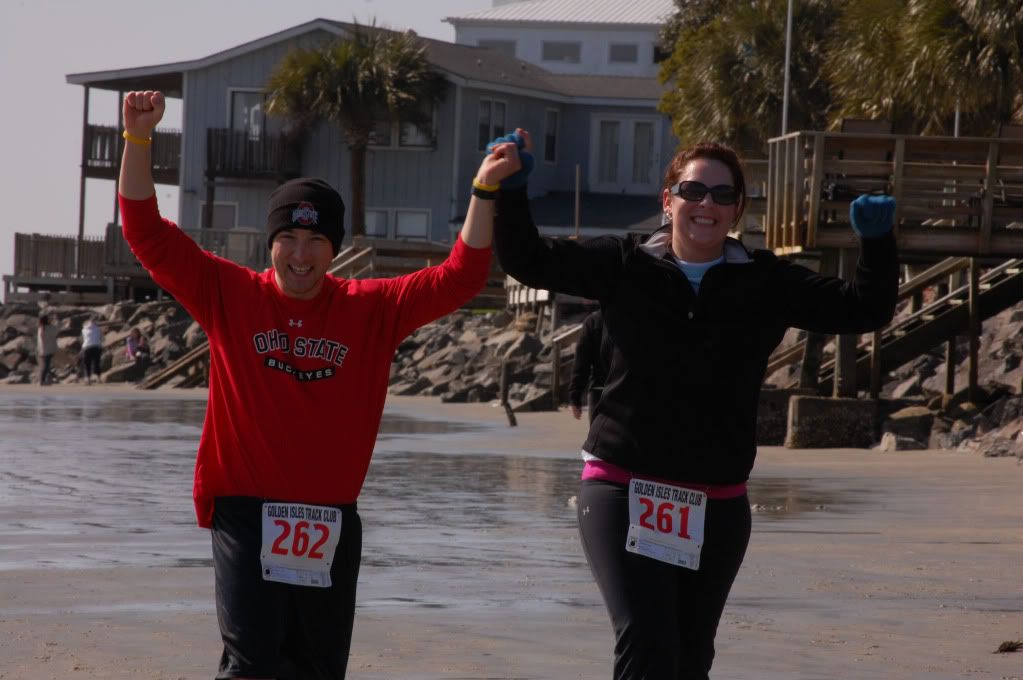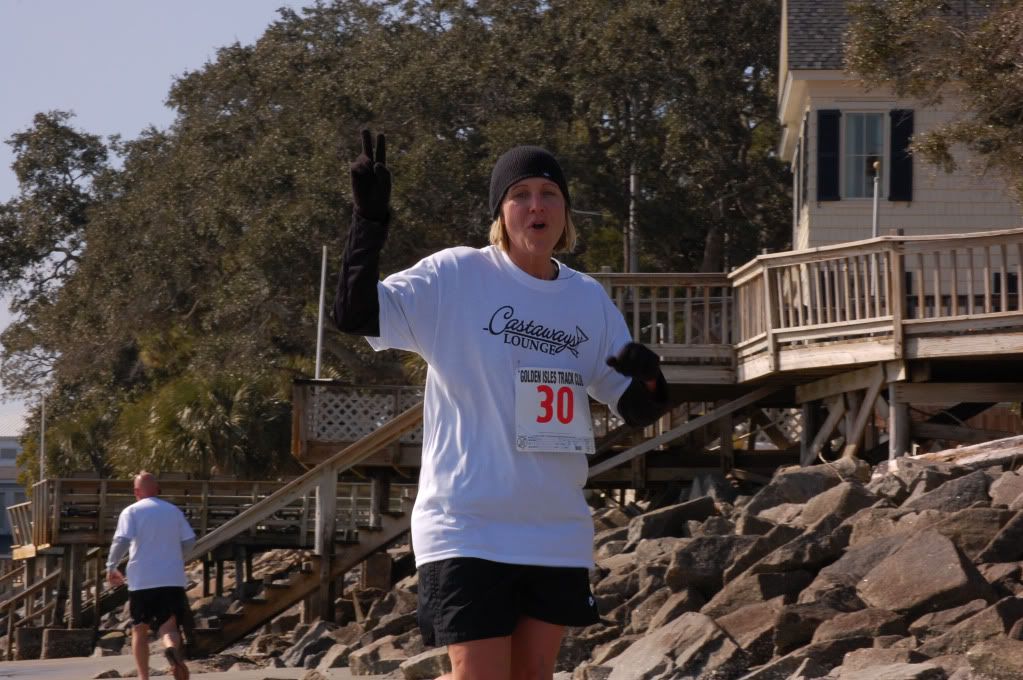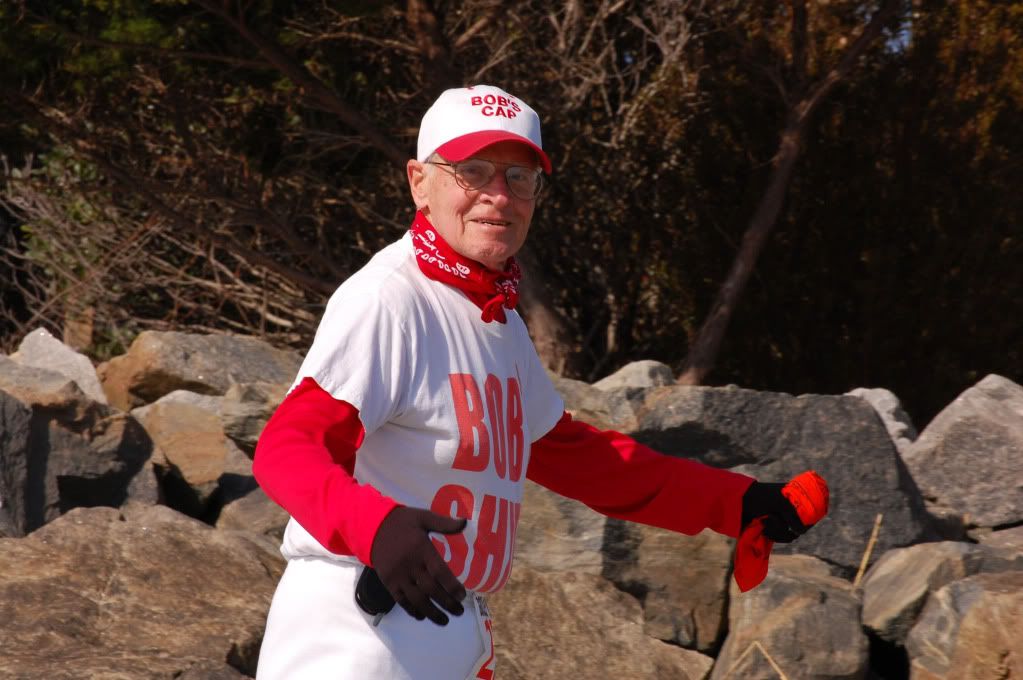 I hope I can run a 5K when I'm in my eighties, just like Bob!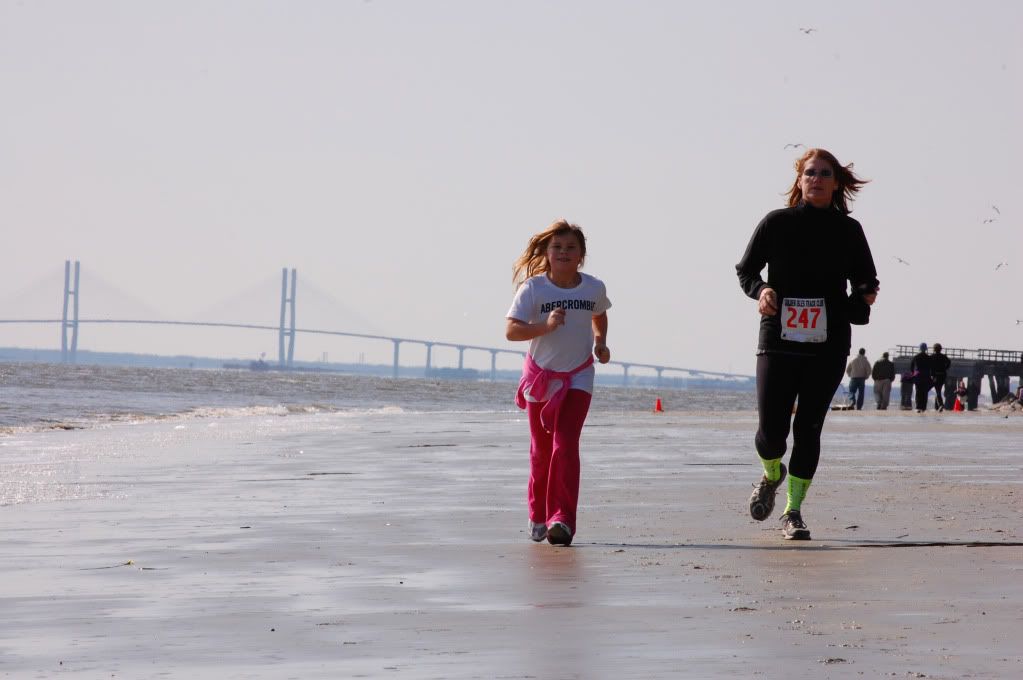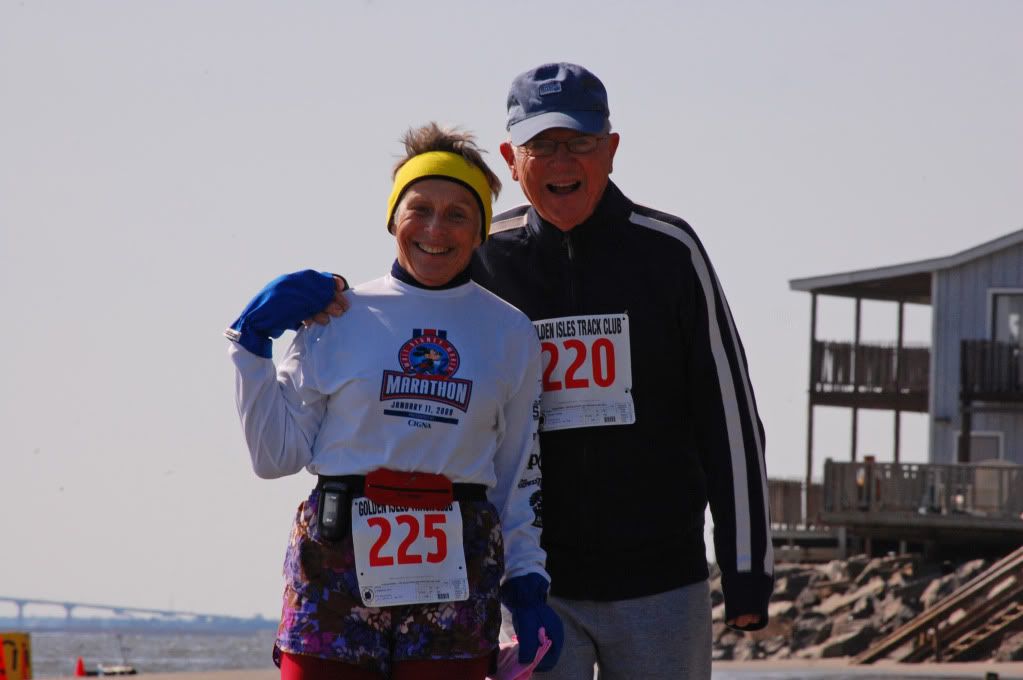 Bob checking his time as he crosses the finish line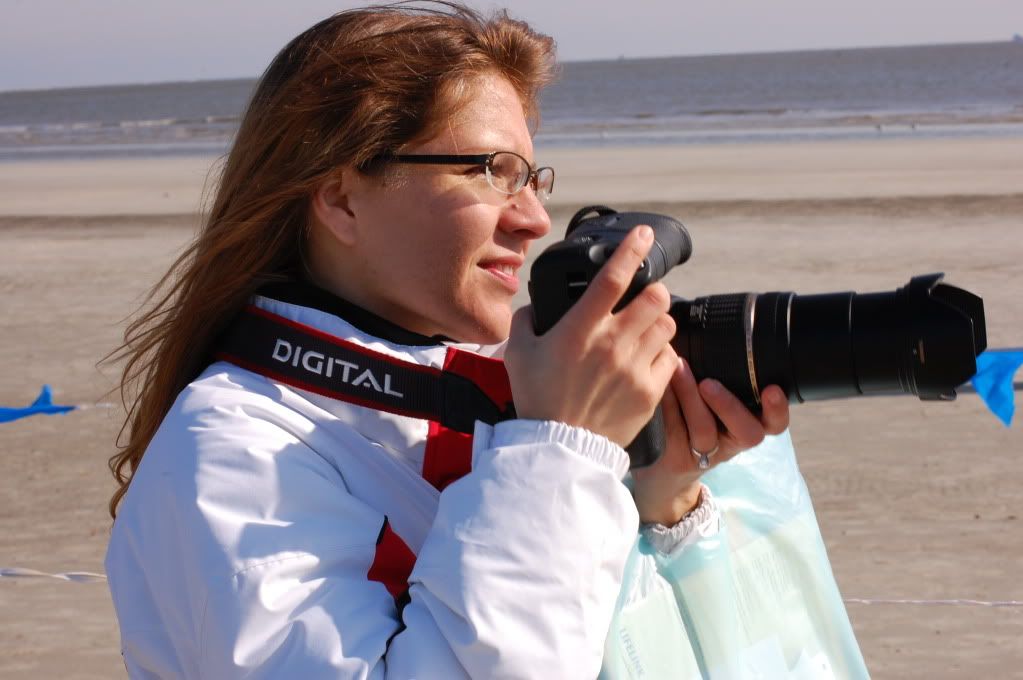 Kim and her camera at the finish line -
www.lifesstories.net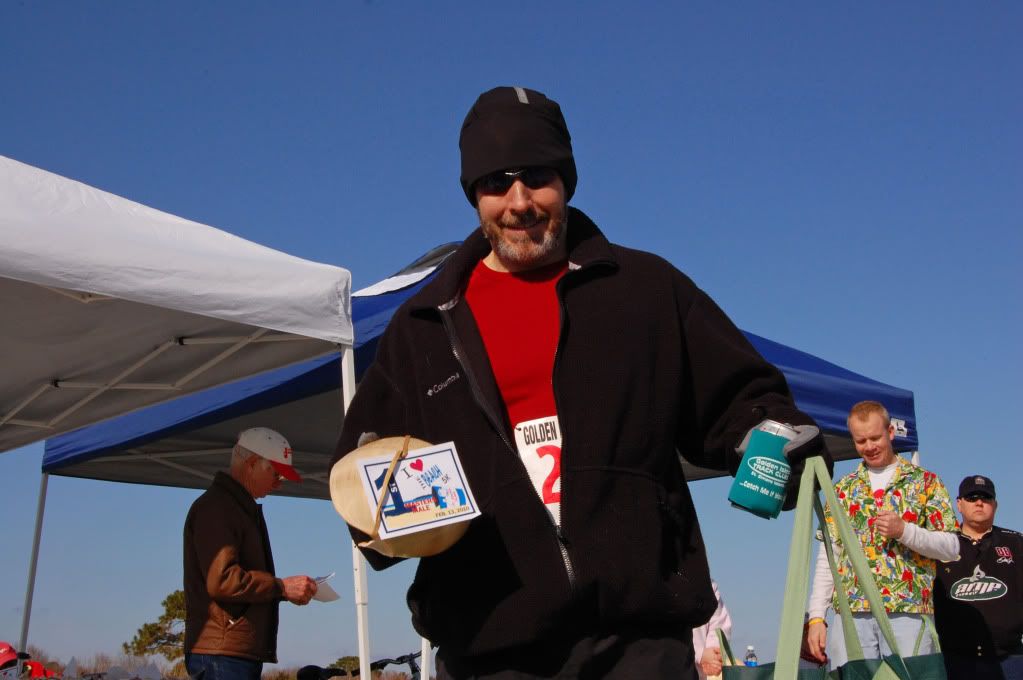 The top three runners in each category were awarded with shell trophies.