It's official! At of the beginning of March, I graduated from the College of Coastal Georgia's Digital Photography program. (I'm a little behind on my blogging...) I couldn't be more proud of how much I learned and accomplished in such a short time. To commemorate the milestone, my fellow graduates and I displayed our favorite images we snapped during the course of the program. It was a wonderful evening.
I did it! Thanks to my instructors, Chris and Gerri.
Posing with my fellow graduates
Proud of my work
Kim's son, Julian, wanted to pose with us in a photo. I adore him!
(P.S. I think we look pretty darn cute with a kid!)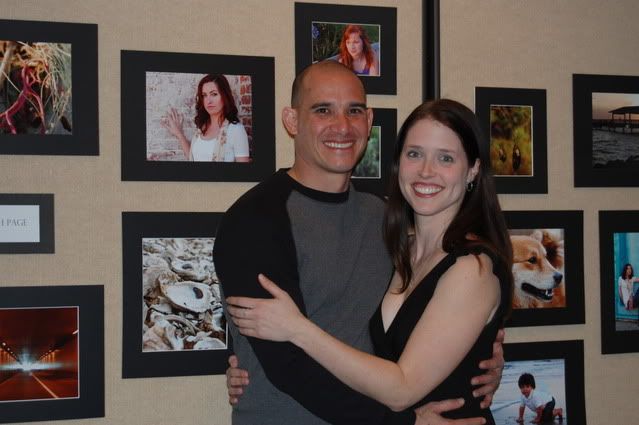 The biggest supporter of my dreams and aspirations: my fiance, Jason.
The digital photography program inspired me to start my own photography business, which has quickly taken off! On January 1, 2010, I released my official website. Since then, it has been a whirlwind of photo gigs, such as 3 races, a school dance, soccer games, several family and children sessions, a boudoir shoot, and one photo starring in the local state college's marketing campaign...all in 3 months! I am looking forward the continued payoff from all the hard work I have put into my business thus far. 2010 is turning out to be one heck of an amazing year!